We are so excited to announce we have chosen a paint color for our kitchen cabinetry. This was such a hard decision for us, but with help from you all, we finally made up our minds.
I never would have dreamed we would have spent so much time choosing a paint color.
I think when it comes to paint colors on cabinets, we fear getting it wrong. Knowing it is a pretty big job to redo adds to the difficulty of the decision-making process. Not to mention, the paint color kind of defines the room. With kitchen cabinets, it truly is a huge part of the kitchen, so this was a pretty big decision for us.
Embracing Bold
Although Railings was the winner amongst our followers and us, we did get some comments saying the lighter color would be safer and timeless. I do agree, probably a little safer in knowing we would like it, but would we love it?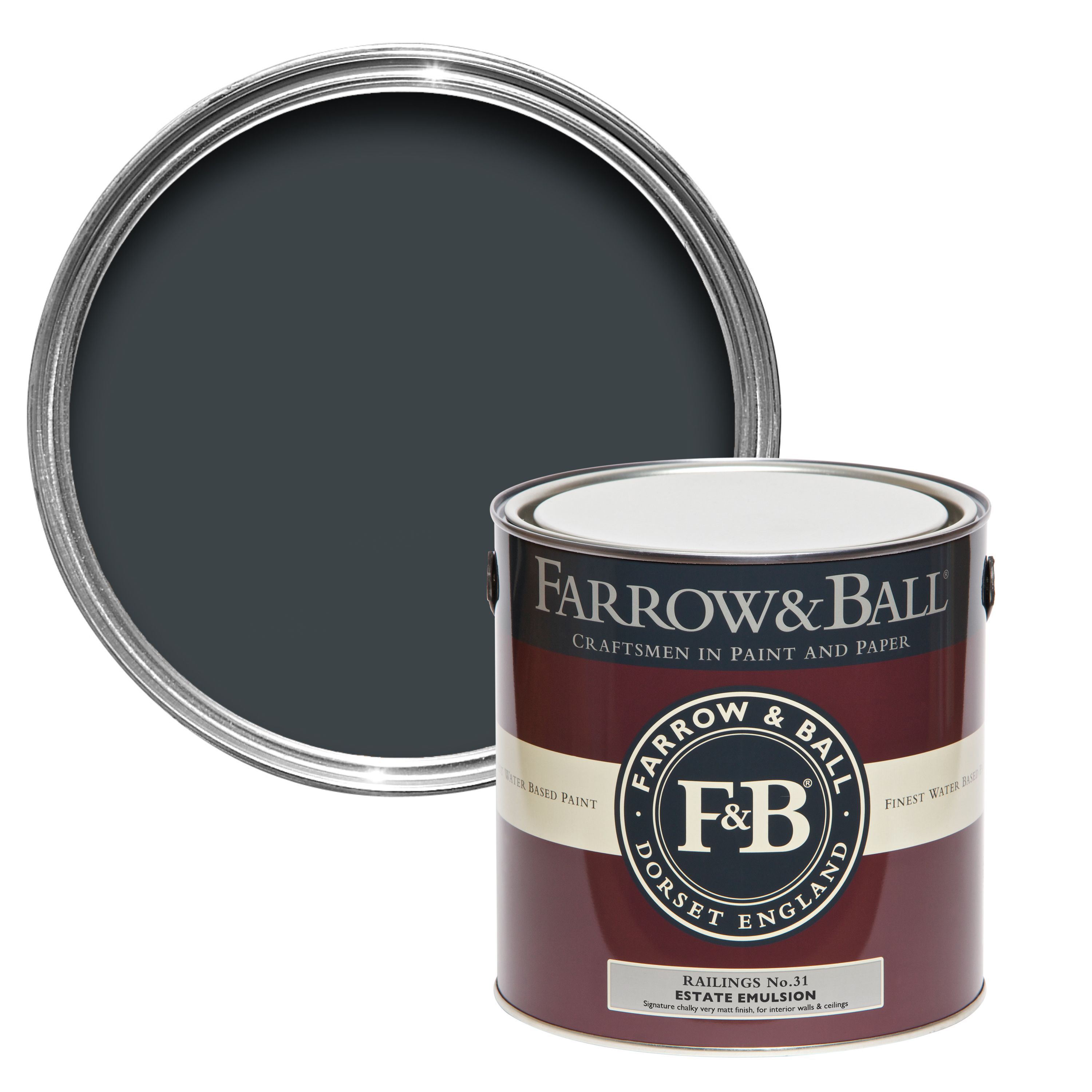 We have always played it safe for the most part, and love the fact that more neutral cabinetry goes with almost any style. Using a neutral color also appeals to many which is great for resale. But this time around, we were seeking something bold, elegant, and different from our normal. Railings by Farrow and Ball fit all of our criteria.
Contrast
Since we will be keeping things simple and clean with the design of this house, we thought darker cabinets would be a great way to add a pop of contrast and a bit of color.
We will be adding in antique brass hardware to set off the darker color. It will also be paired with a lighter marble look quartz countertop that we will be choosing very soon.
Timeless
We were a little worried about a darker color not being as timeless as a lighter one. However, the more we thought about it, we both agreed Railings was a color that actually exemplified timelessness.
Not only is it timeless, but it will add a lot of character. We're hoping it will create a that wow factor in our kitchen that everyone wants.